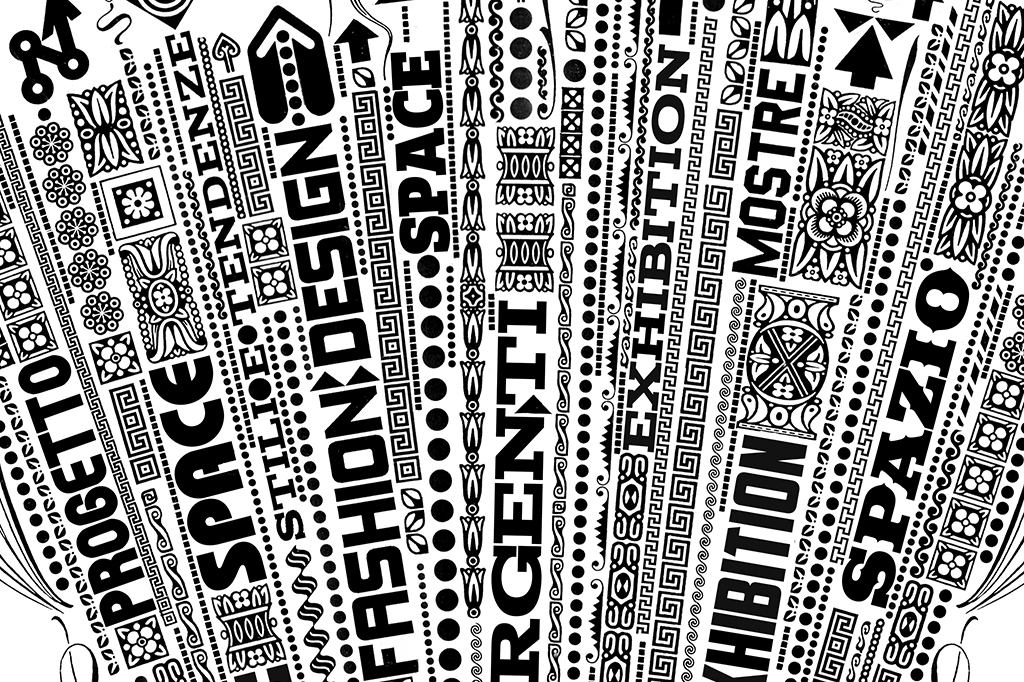 The idea of space in newness is the insuppressible case of our structures and our forms, of which the magic vacuum is at the same time site and control.
This universal dimension receives in its field the expressions and the languages ​​of art, design and architecture, building the project and the destiny of all aesthetic heritage interpreted by man in the universe of his own possible images.
Thus, we can acquire the modern idea of the space approaching the area where the extension of time, of depth and simultaneity can assimilate the perception of surfaces, volumes, colours, plans, shapes and forms that characterize and animate a possible project of civilization and existence still spendable for the contemporary existence and for the upcoming hope.
In space is the perception of memory, testimony, and above all the invention of the structure and the equipment of our future life.
In its figure is the large and complex artificial machine that competes with nature and that receives the physical and spiritual presence of man, in his undeniable centrality and in his indispensable leading role.
In space we see, finally, the mystery and the presence of its objects, its accessories and its trappings that seal, in the recurrent chronology of different epochal worlds, every particular dimension of living and dwelling.
The design of beauty and its huge throbbing construction site, so delivers to this magical place of figure and history the prophecy of the forms that will determine, it's believed, the best aesthetic and promotional form for humanity of our upcoming days.