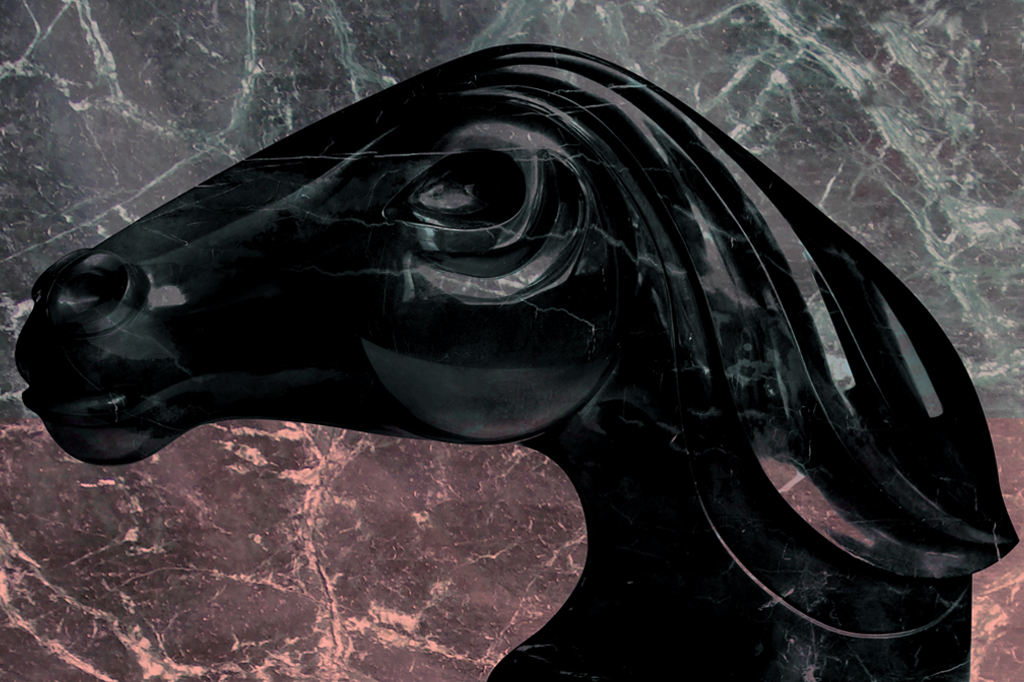 The dynamic force of the plastic mass distinguishes the style and the expression that Mario Vassanelli associates with the aesthetics of movement, translating into sculpture the contrasts and the sensitive tensions of his natural world's organic forms.
The life of these volumes acquires magical instantaneous moments, which allude to the twitch and to the improvisation of the jump, through solutions and material treatments suggested to the artist by the features of imaginary and mythical animals, in their restless posture: therefore, we can read the new Pegasus in this will of Art, that summarizes in objects' monumentality and in the synthesis of dynamic anatomies the urge added to the mere fixity of the absolute bodies, typical of the twentieth century School.
Here the "stasis", in its implied impressiveness, is in the making, associating to the awareness and mastery of a black, shining and marmoreal body's craftsmanship the magic of a clear dream dialoguing with the absoluteness of solitary geometry and with the moving impulse of its upcoming metamorphosis.